I live in Nottinghamshire in England, I have a colleague who lives in Glasgow in Scotland, we both do evp research, although I have only been recording for the last 18 months, my colleague has worked in paranormal research for the last 30 years. We recently bought an alleged 'haunted' doll from America. The lady who sold us the doll informed us that it was called 'Irma' and was made  in Germany in the 1800's.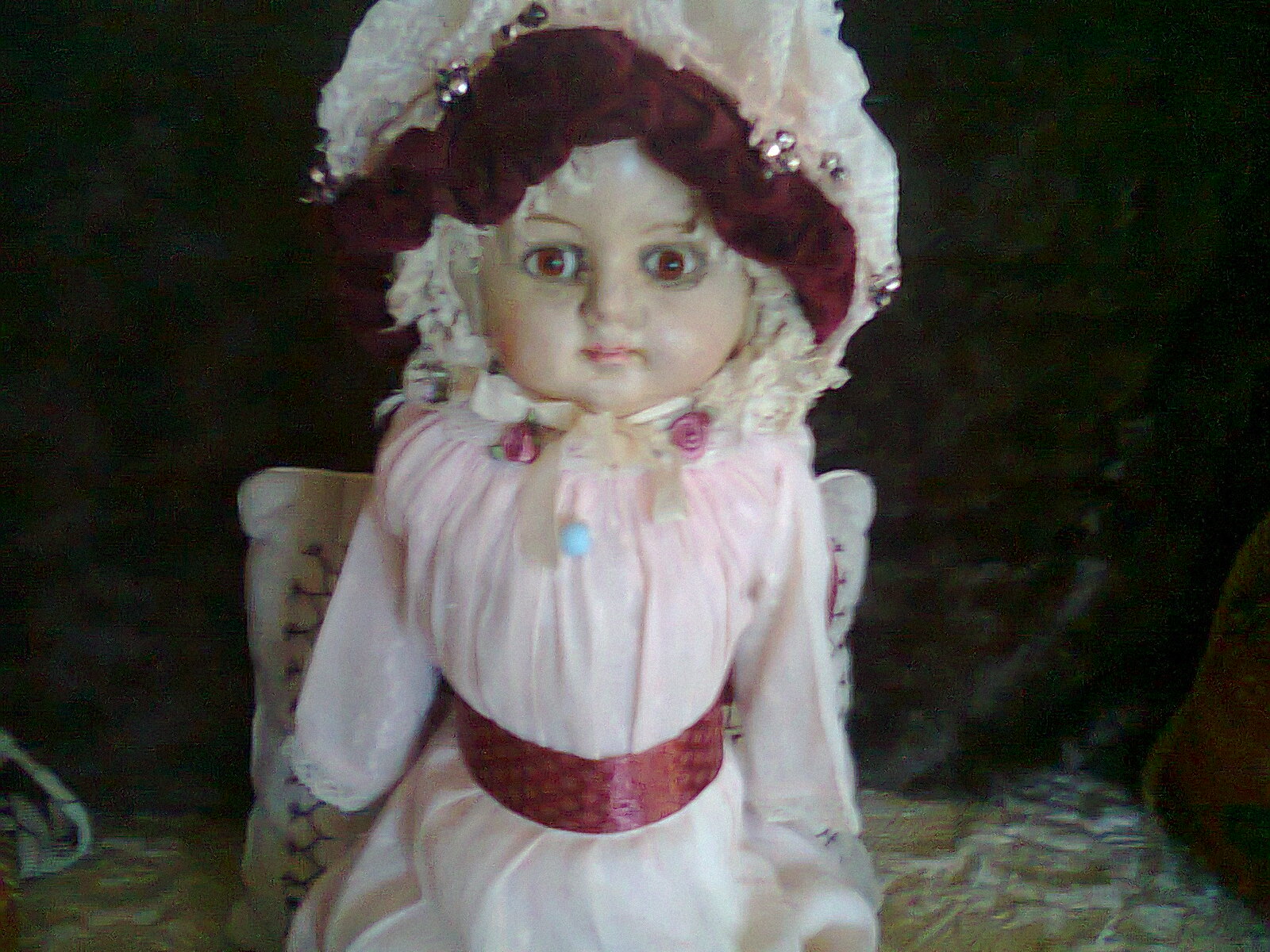 A German lady owned the doll for many years, when she passed, her spirit sometimes inhabits the doll. The lady was a great cat lover, and I was told that if there was a cat in my house (I have 4) then it would be attracted to the doll. I must admit, I was very skeptical, however, from the moment the doll entered my house my cats made a beeline for it and will often curl up on it's lap and sleep.
I have done quite a few recordings and asked 'Irma' questions, and to my surprise have had some very good responses. I have included some of my evp's here for you to listen to.
I would point out that one of my cats is called Dodi, my latest cat, a rescue, is called Kitler. I also ask if Irma is aware of the gentleman's name that I was speaking to (this was my colleague, Domenic), I found the results to be pretty amazing, I only hope that you can hear them.
As Domenic lives some 300 miles away from me we contact each other most nights via Skype to compare evp captures. During one of our sessions we were again recording with Irma when I remarked that I was freezing cold all down one side of my body, I was just looking down at my arm and pulling up my sleeve as I had goosebumps when Domenic said he could see colors swirling around me so he took a snapshot with Skype. On the photo, we can see what appears to be a woman sat behind me (I was sitting on the floor with my back to the sofa) she is sitting on the sofa beside Irma the doll. The lady appears to be wearing a black coat with a black hat with a band around it. I can't make out her features but the face appears to have a flesh tone. Unfortunately, I do not know anything about photography so I could not enhance the photo at all though my colleague has pixelated my face for anonymity.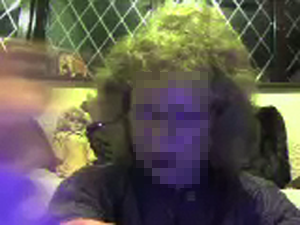 When I record, I normally use a Sony B300 then download my recordings to Wavepad. I only use 3 functions on the editing programme, speed change, amplify and sometimes de-hiss if required. On occasion I have class 'A' captures that I do not have to do anything with, I would be happy to post some of these if anyone is interested in hearing them.
_________________________________________________
As always, your comments and question are welcome. To comment, click on the link to right of the small comment balloons in the upper right-hand corner of this post.
Please keep comments on the topic of the post. Comments are subject to moderation. Thanks for joining the conversation.